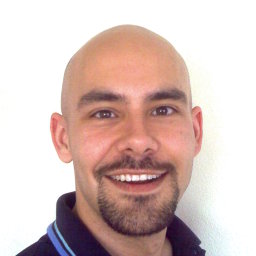 Josh Moyer (he/him)
Your next great hire!
Candidate Profile
Region: Seattle (within walking distance of transit hubs)
Availability: Currently available, as of February 2021.
Position Type: Direct or contract to hire preferred.
Relocation: Prefer Seattle, might consider leading English or German speaking destinations.
Travel: Maybe once a year.
Links
Metrics
Experience: ≈12 years, professionally, plus up to ≈13 years of additional, personal study and work.
Years in development: >4.0
Years in test: >4.0
Years in systems administration: >2.5
Years in support: >3.5
OS Installations: Up to ten thousand or more, with hundreds by hand.
KLOCs: About 10-15.
Bugs filed: At least 701.
Tickets handled: Around 1,750.
Rooftops scaled: A small handful.
References

Supervisory
Shannon I., Accounting Manager, eBay
Dallas R., Senior Manager, eBay
Vince V., HR & Operations Manager, Oslo Solutions
Janet W., formerly Program Manager, VMC Consulting Corporation
Peer
Gabriel E., Technical Consultant, Taos Mountain
Jordan F., Software Engineer, Google
Matt H., Software Engineer, Google
Matt J., Software Engineer, Google
Sam S., Technical Consultant, Taos Mountain
Experience Summary

Synopsis
GeekGeek, established 1988.
Recent Accomplishments
About 60% complete with his first open-source contribution, a major upgrade to a C based and soon to be color dot-matrix printer driver.
Legacy AppleTalk and VAX services deployments.
Wrote several CI/CD based tools to help secure the build environment for a team at a leading software and services firm.
Technologies
Beginning in pre-adolescence and with more seriousness since 2007, Josh has > 3-5 years of experience developing and testing software. He's studied almost 2 dozen languages and has significant skill and experience with (Visual) BASICs, C/C++, C♯, Java, JavaScript, Command, Power and UNIX® Shells, SQL, XHTML/CSS and several (I)DEs. He has additional experience with several APIs, testing frameworks, source code management and other tools across multiple platforms.
Experienced with multiple CI/CD technologies, including Azure DevOps, Jenkins, multi-cloud PaaS and related tooling, such as git, (n)make and maven.
Experienced with deploying and operating (virtualized) network services, including (A)AD, CIFS, DHCP, DNS, HTTP, NIS, NFS, SMTP, TCP/IP(sec), WiFi and X.509 PKI.
Experienced with many on-prem and cloud services in authentication, big data, compute, monitoring, networking, storage, web hosting and etcetera.
Runs an extensive, multi-state, private, hybrid cloud at NODOMAIN.NET. (2002-Present)
Leadership
Most recently oversaw and conducted daily and technical operations for ebay's, high value, high volume and cloud-based automated labels invoice reconciliation system, under the regular supervision of and in partnership with controllership and business management and with support from the agile team. (2019-2021)
Led regular, area specific office hours at Google. (2014-2017)
Provided team training and executive support at Microsoft. (2003)
Experience Detail